Our diverse door collection encompasses a variety of options, including side hinged garage doors, roller garage doors, up and over garage doors, sectional garage doors, round the corner garage doors, sliding and folding solutions, as well as pedestrian and entrance doors. With a focus on meeting every unique requirement, our expert team at The Garage Door Centre are here to guide you through the array of choices, ensuring that you find the perfect door solution that seamlessly integrates with your lifestyle and enhances the aesthetic appeal of your space with security and insulating properties in mind.
Up and over Garage Doors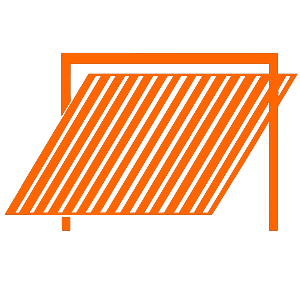 Up and Over garage doors are still one of the most popular garage door types used within the UK. Their simple, sturdy, one piece panel construction makes them very easy to use and provide both a low-effort and zero hassle operation. The Garage Door Centre can offer you an enormous choice of designs, colours and materials for your new up and over garage door and will always make sure the size and gear type is correct for your requirements. After all, if you do not buy the correct door you may not be able to actually use your garage for what you first intended it for!
The Garage Door Centre offer standard and purpose made doors in steel, timber, GRP and even in an 'open for infill' model to allow you to create your own door!
Popular manufacturers supplying in the UK include: Hormann, Cotswold, Garador, Wessex, Silvelox, Woodrite and Cedar.
---
Sectional Garage Doors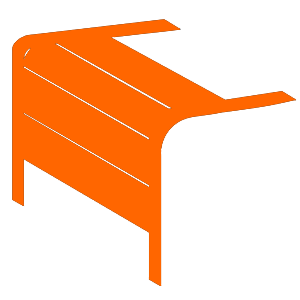 Sectional garage doors are fast becoming one of the most popular and practical choices for style, safety, security and an easy to use and versatile garage door system. They are called sectional doors because they open and close in separated individual door panel sections, operating vertically, without any swing out from the door opening and tracking mechanism at all. Because of this vertical operation almost any shape of garage opening can be installed in, i.e. arched, angled corners, etc.
Sectional Doors offer very high levels of insulation and security because of their sturdy double skinned construction, and all as standard. The doors can be manufactured up to a whopping 8m wide and 3m high with options galore available on the glazing and finishes.
Popular and leading manufacturers include: Carteck, Hormann, Wessex, Trackless, Garador, Gliderol, SeceuroGlide.
---
Roller Garage Doors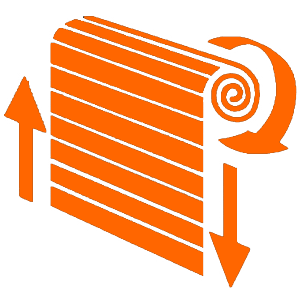 The roller shutter garage door is one of the tidiest garage door solutions available with vertical opening and closing and no internal tracking mechanism required inside your garage making more room for storage shelving, etc. These doors can be ideal for garages that are used to park larger vehicles such as 4x4s or people carriers.
There is no intrusion into valuable overhead storage space within the garage, and without having to remember the additional space a traditional up and over garage door requires allowing it to open, you can park safely only inches from the roller garage door inside or outside. The roller garage door is the most diverse type of door in terms of installation positioning and can be installed on practically any shape or size of garage. Roller shutter garage doors are available as insulated double skinned aluminium and non-insulated single skin steel with the option of manual or remote control electric operation.
Popular and leading manufacturers include: SeceuroGlide, Gliderol, Hormann, Samson, Garador, DuraRoll.
---
Side Hinged Garage Doors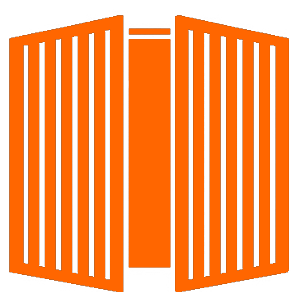 The wonderfully versatile side hinged garage doors offer solutions to many problems and provide opportunities not possible with other types of garage door. They are simple in operation and easy to maintain over the years with minimal moving mechanical parts.
Usually opening outwards, there is no space required inside the garage to operate, leaving the entire garage free for storage. With advances in materials you now have a very wide range of insulated side hinged doors available in standard or made to measure sizes.
Many manufacturers now provide the side hinged doors already pre-installed with a sturdy steel or aluminium box section sub frame for faster and more accurate installation.
The furniture and locking is also pre installed on these doors so installation can be a DIY operation if required.
Popular and leading manufacturers include: Hormann, Carteck, Ryterna, Woodrite, Cedar.
---
Sliding and Folding Garage Doors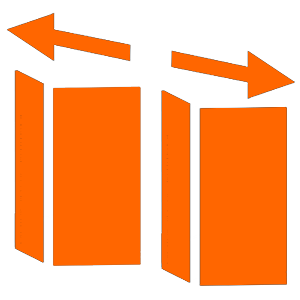 We offer a vast range of sliding and bi folding garage door options in steel, aluminium and timber. The straight sliding action of a one piece door can also be doubled as a bi parting arrangement and can be fitted internally or externally (dependant on available wall space). One of the other main advantages of one piece sliding doors is the freedom of design they offer as there are generally no restrictions on thickness, weight or size of door panels used.
We offer sliding doors as a solution to both domestic and commercial requirements.
Bi folding doors are available in solid and fully glazed options and are an adaptation of commercial door systems rather than trying to use domestic bi folding doors as garage doors. The strength and flexibility in sizing provides peace of mind. A wide range of paint colours and laminate foil coatings is available.
---
Round the Corner Garage Doors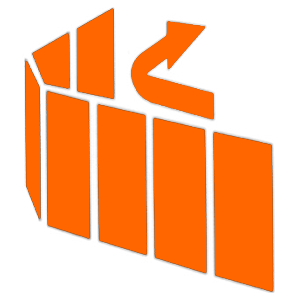 Round The Corner garage doors were one of the earliest varities of garage door types on the UK market. Often constructed from timber, door panels are inserted on top hung rollers and guided through channels in the floor tracks to follow the desired path.
More modern interpretations of this door type have led to the use of aluminium, steel and timber panels with less emphasis on the bottom running track and more emphasis placed on the top track for versatility on site.
Large sizes can be accommodated with round the corner doors, with none of the sagging issues on large doors in roller shutter, up and over or sectional. The weight is spread evenly meaning an almost limitless width is possible.
Popular and leading manufacturers include: Vertico, Rundum Meir, Hormann, Silvelox.
---
Entrance Doors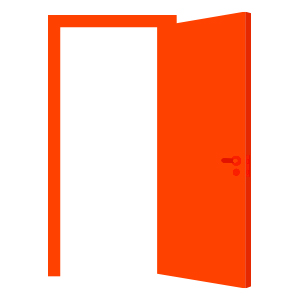 Discover our range of top-quality front entrance doors at The Garage Door Centre. Designed to match our garage door selections, we offer classic, modern, contemporary, and traditional styles to suit various preferences. Whether you prioritise security, energy efficiency, or luxurious aesthetics, we have the perfect front entrance door to meet your needs.
Every supplied entrance door can be customised with optional side-glazing elements and top transoms, meticulously tailored to elevate the structural aesthetics of your door. These additions allow for abundant natural light, further highlighting your home's beauty.
Leading manufacturers include: Ryterna, Solidor and Hormann.
---
Pedestrian Doors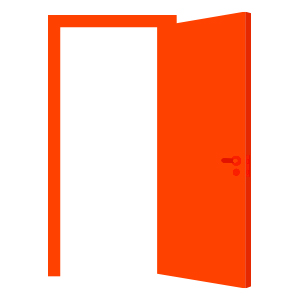 The Garage Door Centre offers pedestrian doors to cater to a wide range of purposes, whether it pertains to a residential garage or a commercial establishment. We have a suitable model with the right specifications to meet your needs.
Benefit from material choices including aluminium, timber and stee with high security features and insulation properties.