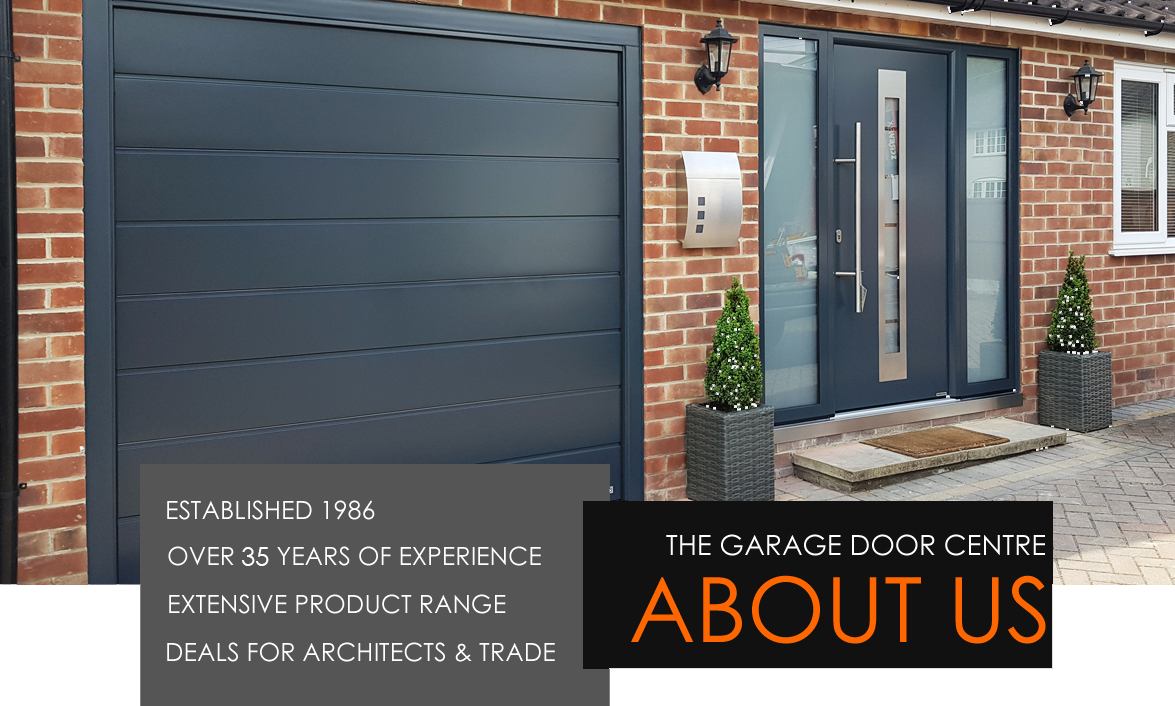 Established in 1986, The Garage Door Centre now celebrates over 35 years of continued business, with our products and services more advanced than ever, supplying and installing quality garage doors, entrance doors and associated products throughout the UK. We constantly review and test products for use in the UK and ensure they comply with all relevant standards and have the very longest warranties backed by the manufacturer when relevant.
Our knowledge and experience are grounded within the foundations of this family-run business. Our team is experienced with dealing with both domestic and commercial applications, so whether you're looking to simply replace your home's garage door, or for a product involved in a more elaborate project, we will find a solution.
We attribute much of our success to supplying only the highest quality door and operator products available, ensuring the best guarantees and continuous trouble-free, safe operation for many years.
Many of the garage doors we supplied 35 years ago are still working and going strong today!

Professional Services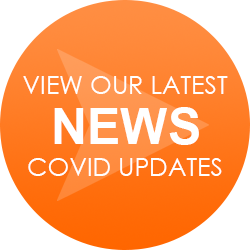 All our staff receive constant training, new product updates and awareness to ensure that all customers are offered with all the best options available to suit their own needs. Many of our sales and service staff have been with us for over 25 years now.
Our team is confident in dealing with a whole host of applications, with significant experience in both domestic and commercial doors.
Our specialist, long standing staff include:
- Technical advisors
- Site surveyors
- Sales consultants
- Teams of highly-trained, installation engineers that are able to ensure the correct size, specification and style of garage door is installed to suit your needs.
Specialist-Projects Division
Our team dedicated to specialist, bespoke projects undertake all non-standard applications and manufacturing, ensuring the correct products are selected to suit individual requirements.
We of course also welcome and encourage business with architects, builders and those in trade, as well as our work for domestic installations.

Trade/Wholesale Supplier
We are specialist suppliers to the trade with many garage door companies, developers, local authorities, builders and other window and home improvement companies, each of them purchasing garage doors and related products from us at wholesale trade prices all around the UK.
We offer excellent backup service and have excellent assistance available for surveys, pricing and installation if required.
We work closely with many surveyors and architects to ensure that the correct doors and electric oerators are specified, ensuring costly and embarrassing mistakes are avoided further down the project, including drawings, advice and site surveys.
If you are involved in a big, upcoming project, contact us regarding any of our products and services as we will be happy to get on board and offer our expertise!

Showroom Displaying Extensive Product Range
We have an extensive, easily-accessable showrooom showcasing a variety of our huge product range. Whilst you are welcome to view the display at your pleasure, remember our expert team are on-hand where any guidance or assistance may be required.
The Garage Door Centre is an approved supplier and installer for a comprehensive range of high-quality garage doors and automated gate systems from all the major manufacturers in the idustry. Our lack of manufacturer bias enables the sales consultant to concentrate on the customer's own requirements with total impartiality.
Our sister company, Samson, also specialise in the highest quality purpose made awnings and terrace covers to complement our range of home products, which are also available to see at our showroom. See Samson's massive product range at: www.samsonawnings.co.uk.
We also have a specialised sister company for commercial and industrial doors, with particular focus on security products. See www.samsondoors.co.uk for full details.
Find The Garage Door Centre Showroom: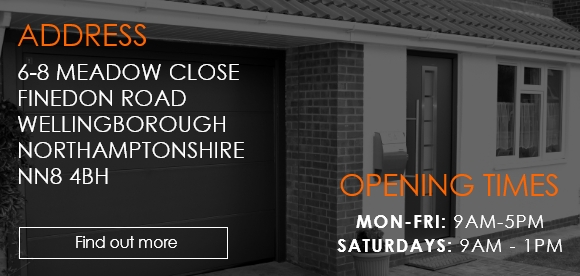 Click the image above to find out more about our showroom!
Our expert team will be happy to show you round and offer any assitance where necessary.

Our Head Office & Showroom Address Details:
The Garage Door Centre Ltd registered in England and Wales:
Company registration number: 3053431
VAT registration number: 716092739
Normal Opening Hours
Open weekdays 9am - 5pm.
Saturday 9am - 1pm.
Closed Sundays and bank holidays.

Accessories, Maintenance & Replacement Parts
A full range of accessories including operators, a wide selection of hand held control units, alternative access control systems, weather protection strips, springs, cables, handles, etc, together with an extensive range of spare parts, are held in stock or can be shipped directly to you.
To contact out spares department directly call: (01933) 274442
Please note the different address for our spares department:
29-31 Stewarts Road
Finedon Road Industrial Estate
Wellingborough
NN8 4RJ

Our spares department is located directly opposite the Mercedes commercial sales and servicing site on Stewarts Road.. We offer help and advice on the correct relacement spares.

Direct Deliveries
Doors can be delivered to virtually any site of installation, subject to access and assistance when required for off loading.
We can deliver anywhere in the UK and arrange worldwide distribution if required.
Since 1986 the company has enjoyed continuous expansion and has a centrally located showroom displaying the very latest working and static garage doors with a dedicated installation, spares and distribution warehouse for UK distribution. We are a major distributor and specialist installer for major manufacturers as well as many smaller specialised ones. Many of our staff have been with us for over 20 years and have an enormous wealth of experience to help advise anyone wanting information on the best type of garage door and sizing details for their garage.
Reliable Installations Throughout the UK
Installations are controlled from our dedicated unit based in Northamptonshire, where the engineers receive specialist training to ensure the optimum fit is always attained. We can also help trade customers with training for surveying and installation when required as well.
We have a national network of 'Partner Surveyors and Installers' to ensure we are able to achieve the very best levels of service at the most competitive prices, no matter where you are in the UK.

Follow the button above to see our gallery, full of images from various sources, many of which are our installations over the years and throughout the country.
You are able to browse by door type, and use the filters to further refine your search.

Sister Companies
AGD Systems (The Electric Gate Centre), Samson Awnings, Samson Doors and UK Glassrooms are specialist companies in our group to deal with the ever growing demand for automatic gate systems, specialised commercial and industrial door and physical security systems and sun, wind and rain protection systems and fixed or retractable roof systems.
Follow the links below to visit each of the company's own websites for further information.
Each of our sister companies now works closely alongside The Garage Door Centre, often with shared customers, providing total solutions for many of our clients, whether they may be for domestic or commercial use.
Manufacturers we work with include:

*Closed on Bank Holidays*
The Head Office, superb main showroom and the dedicated installation depot are based centrally in the UK at Wellingborough, Northamptonshire, covering the Midlands and Home Counties.
We have surveyors to cover most locations efficiently and specialist 'partner installers' based in most parts of the UK for most of the more complex door mechanisms we offer ensuring expert surveying and installation.
Bespoke Garage Door Specialists
With garage door systems constantly improving, Managing Director Nathan Dove believes people should consider going further than just replacing old doors with exactly the same style.
He states:
"As garage doors have become more specialised, people need a specialist company like us that really understands the technical elements of garage doors, that can appreciate customer's requirements and advise them accordingly. It is also vital that the chosen doors are fitted in a professional manner. With such an important purchase that will last for perhaps 20 years and more, many customers wish to see more than just a brochure. As well as inviting customers to visit our showrooms, we will conduct a survey of their garage to ensure that the door selected will fit the opening and be appropriate for their needs.
It is surprising how often we have had to change doors for people who have bought from a non-specialised company, only to find that the opening is no longer wide enough or high enough to accommodate their car. And of course, safety is a major factor, especially where electrical operators are concerned. Whether the main criterion be maximising drive through dimensions, complying with planning issues or enlarging internal space, The Garage Door Centre will be able to provide guidance and recommend suitable options."

Call or e-mail your requirements; we will always come up with a solution.
Telephone Head Office: 01933 229135
General email: enquiries@thegaragedoorcentre.co.uk