If you are considering replacing your garage door, you might question the security as a priority. One of the most crucial factors on pretty much any garage door we supply is now 'security' or 'How secure is it?'
Firstly, we should emphasise the need of having a secure garage door.Having a garage door that isn't secure means that the burglars could enter your house and belongings. The door might cause injury or damage if it is not safe and secure. And lastly, a quality garage door can be more energy-efficient than you think. An insulated garage door could prevent air escaping from the room, which better regulates the temperature inside your garage and could potentially help reduce your energy bills.
So how can you determine whether a garage door is really secure or not? To answer, there are some simple considerations here:
1. Is the garage door's construction strong enough to withstand attempts to force the panel or curtain against it? By their very nature, all the insulated garage doors we sell have stronger panels and superior resistance to a forced attack.
2. Is the locking secure, and integrated into a proper locking cylinder with resistance to 'bumping'? An easy and effortless way for criminal is breaking cheap and flimsy locking systems. Considering multiple point locking products also an obvious solution!
3. Is the door fixed in the suitable location to ensure that the fixings and framework are safely secured to the surrounding structure? When a door is fitted, pay attention to the installation because fitted leaving perimeter gaps can lead to jemmying. If you wish to install an electric garage door, which will have better secure element, consider installing a delatch security fitted mechanism. A delatch kit will lock the garage door's locking catches and add an additional layer of security. Our TGDC team of high skilled installers ensure every garage door is fitted to spec and to the highest standard.
So which doors are best for security? It might be the most common questions that customers come to us with. Here are some suggestions from us about high secure garage door products:
1. Seceuroglide Excel
This double-skinned, insulated, electric roller garage door has been certified as "Secured by Design" by the LPCB following a lot of harsh testing and approval. It indicates that the roller door successfully resisted a defined attempt at forced entry to receive a rating recognised by independent bodies. Thanks to rolling-code technology in SeceuroSmart receiver units and automatic anti-lift locking, no other roller door in the market can be safer than a SeceuroGlide Excel.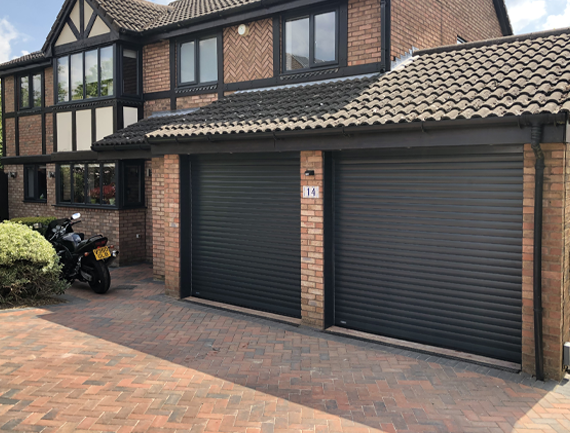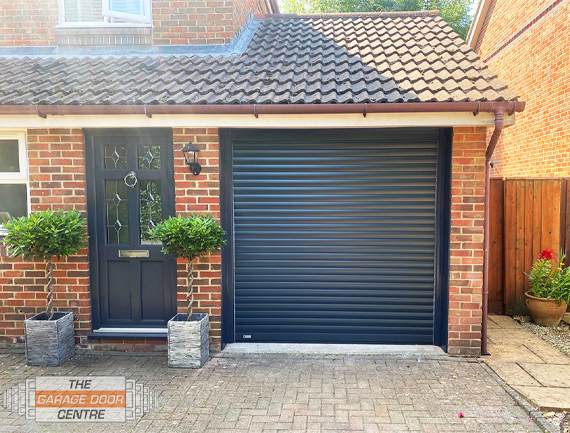 2. Hormann LPU67 Thermo Insulated Sectional Doors
With outstanding thermal insulation, the Hormann LPU67 Thermo Insulated Sectional Door is an incredibly energy-efficient garage door. We recommend you add a Supramatic Bi Secure electric operator to this door, and you have a very secure garage door. For the best security, the system is usually fitted behind the structural opening, which restricts access to the fixings.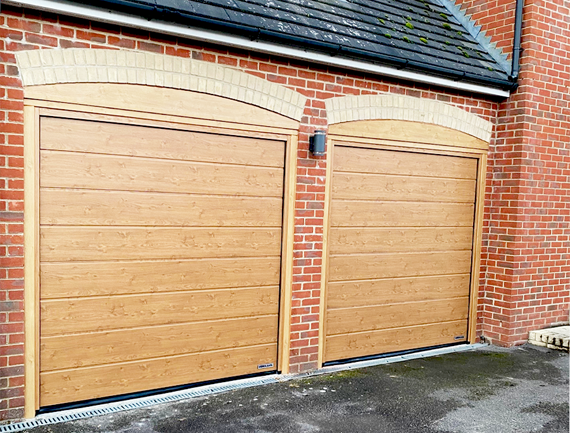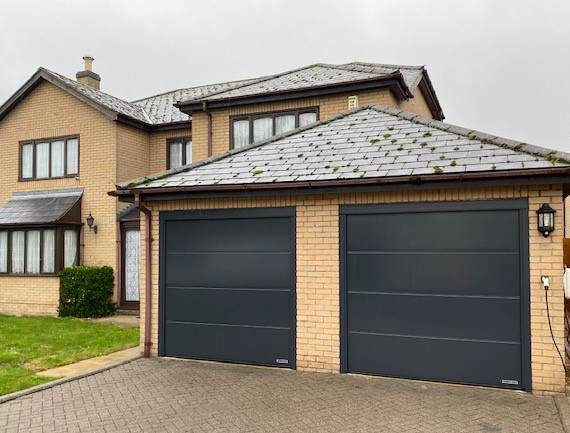 3. Carteck Insulated Sectional Doors
When connected with the appropriate remote control electric operator, the Carteck range of double skinned steel sectional garage door will offer excellent level of security in different styles, finishes and colours. Excellent attack resistance is provided by 40mm double skinned panels. Our Carteck sectional range is very strong and designed for burglary resistance, keeping belongings safe and protecting any access doors into your home.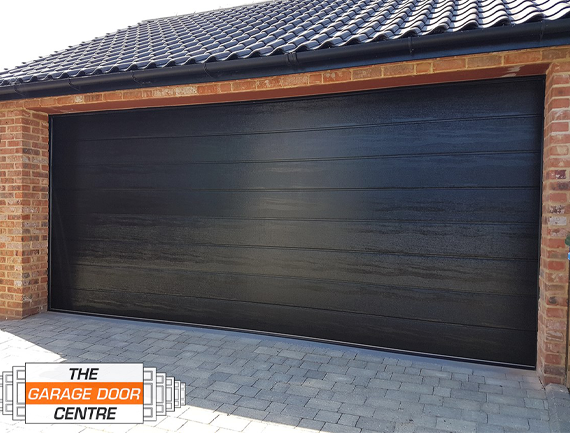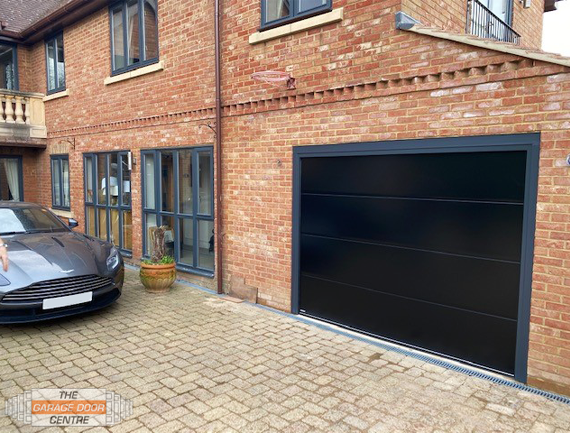 4.Garador Guardian
Though the steel up and over garage door from Garador are only manual operated, they can come in widths up to nine feet wide by seven feet (2134mm) high and ensure the best security. This range is an upgraded version of their standard steel door range, however with lots of extra bracing to the rear of the panel, steel plates at critical attack points, and an enhanced four-point locking system with an updated euro profile cylinder. The combined extra features give the garage door that has also been tested and approved by the LPCB, and therefore has a Level 1 'Secured by Design' rating.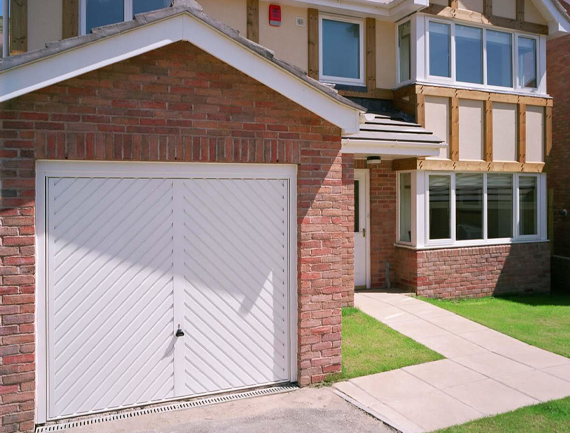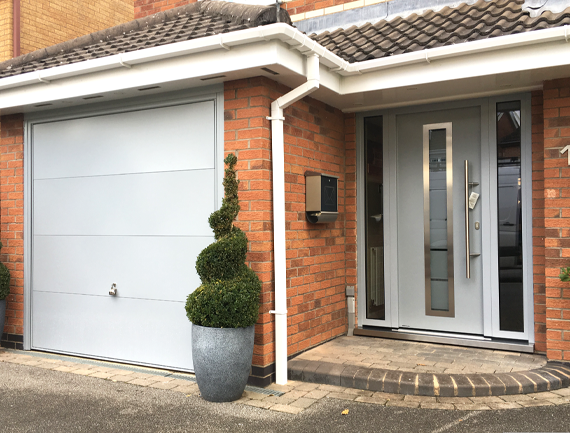 For full details on all aspects of garage door securityt telephone or email us and get advice from our experienced team for the best option for you. Contact us here.