Over the last few years garages have evolved from mere storage areas for vehicles to spaces that serve a multitude of purposes. While their primary function remains, modern garages have transcended their original design, becoming essential components of homes that cater to various needs. According to RAC Home Insurance*, over half of the UK's estimated 11 million garages serve purposes other than car parking. And only 40% of drivers use their garages for vehicle parking on a regular basis.
From workshops and storage areas to entertainment spaces and home gyms, the uses of garages have expanded, reflecting the changing lifestyles and demands of homeowners. In this article, The Garage Door Centre will help you choose the garage door type which is the most suitable for your purposes.
1. Storage Heaven
In many households, garages have become storage hubs for items beyond vehicles. From seasonal decorations and gardening tools to sports equipment and outdoor gear, garages offer ample space to keep possessions organized and easily accessible. This repurposing of the garage as a storage area helps declutter living space inside the house and keeps essentials within reach.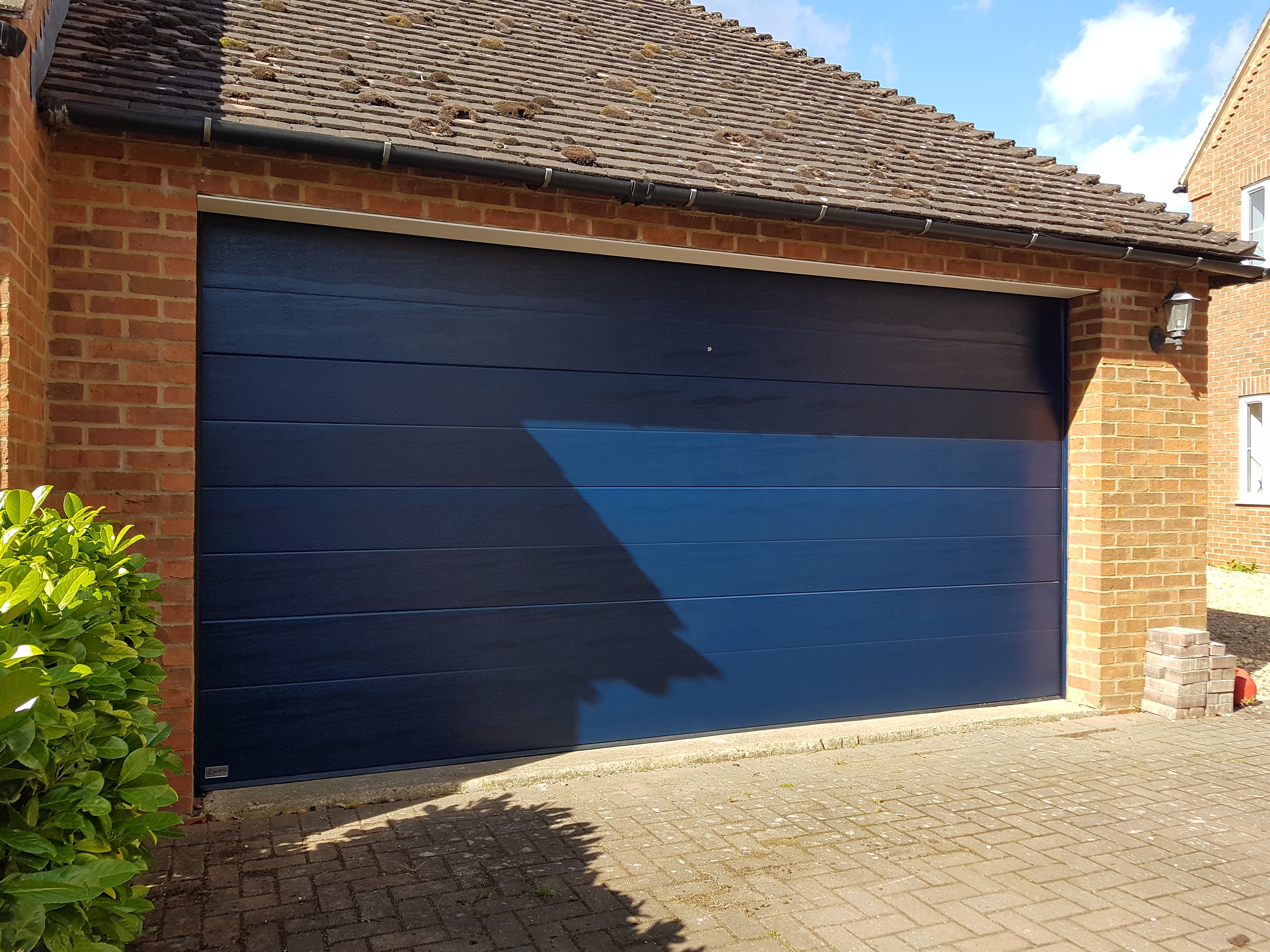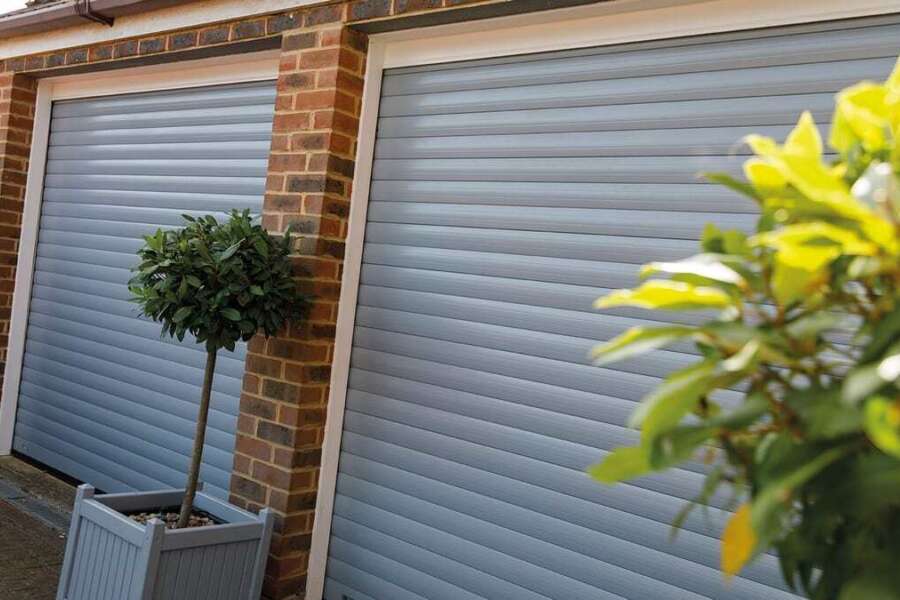 Tip: A sectional/roller door
In such instances, our suggestion is to opt for a sectional or roller garage door due to their space-efficient design and insulation benefits. These doors operate vertically, enabling you to optimise your available space effectively. Available fully automated, with two remote controls as standard, accessing your garage space is as simple as touching a button. Additionally, you might want to contemplate various opening alternatives, such as an internal wall-mounted switch or an external key switch control.
2. Home Gym and Fitness Centre
In an era focused on health and wellness, many garages have taken on a new role as home gyms. By converting a garage into a fitness centre, homeowners can exercise in privacy without the need for a dedicated room inside the house. Installing gym equipment, mirrors, and proper flooring can transform a garage into a space that promotes an active lifestyle.

Tip: A side hinged garage door or a sectional door with windows

When you convert your garage into a home gym, a practical and convenient option would be side hinged garage doors. These doors are available with a high level of insulation and in configurations of a 50/50 split or even a 1/3 to 2/3 opening ratio, perfect for regular pedestrian access.

Aternatively, opting for a sectional garage door featuring windows presents an excellent opportunity to harness natural light within the space whilst maintaining privacy, insulation and security.
3.Home Office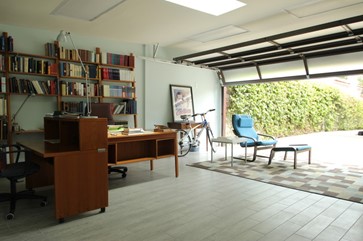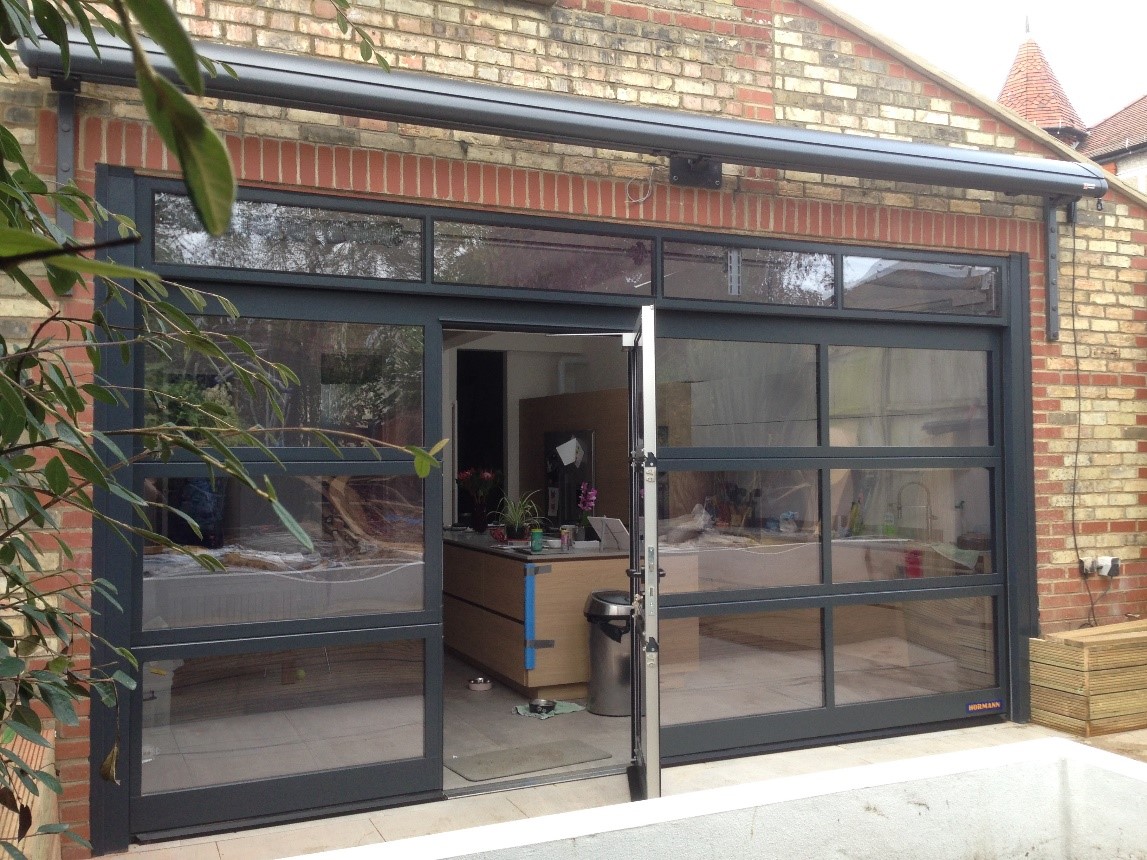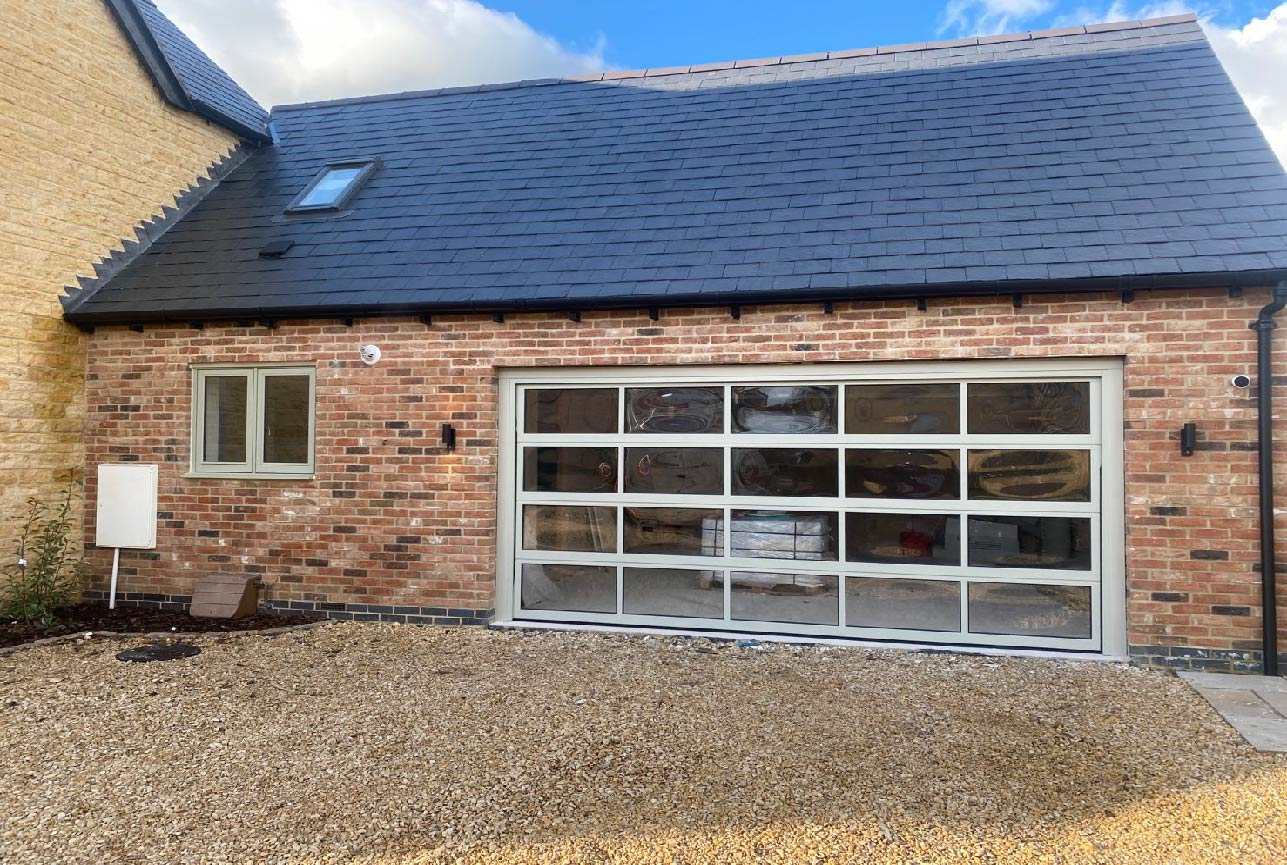 As remote work and freelancing become more common, some homeowners are using garages as home offices or creative studios. With the right modifications, such as insulation, ventilation, and adequate lighting, a garage can provide a separate and quiet workspace away from the distractions of the main living areas.
Tip: A Glass Sectional Door for maximising light
The use of a glass sectional garage door not only enhances the aesthetic appeal of your home office but also establishes a seamless connection between the indoors and the outdoors. The visual continuity created by the transparent panels allows you to enjoy the surrounding views while maintaining a dedicated workplace.
4.A bespoke room for the house
Converting an existing garage can be a much more cost-effective option compared to building an entirely new room. The structural framework is already in place, potentially reducing the need for extensive construction work and materials. This transformation goes beyond merely repurposing space – it unlocks a world of possibilities that cater to modern lifestyles and evolving needs.

Tip: Insulated Garage Doors

Garage spaces are typically unconditioned areas, meaning they are not connected to the home's heating or cooling systems. As a result, we would advise you to consider insulated garage doors to enhance thermal efficiency and minimise heat transfer between the outside and inside of the garage. Check out some our insulated garage doors here.
5. To actually house with a vehicle inside?
So many different garage doors are available now, with most doors electricity operated when it comes to using the garage daily for housing a vehicle. We offer doors with different levels of security, different levesl of insulation, options on the internal mechanisms to maximise space and drive through dimesions and many other features which assist in not only protecting your vehicles inside but also making it an easy option to use the garage with simple, fast opening and closing by remote or other control methods.
For those with cherished classic vehicles for example we can offer humidity sensor controlled electric doors. If the sensor detects the humidity which is too high, it will open the door slightly to allow air flow and reduce the humidity whilst not compromising security.
Tip: Any door to suit your house aesthestics or performance preferences.
In conclusion, the uses of garages have expanded far beyond their original purpose of sheltering vehicles. From storage to workshops, home gyms to entertainment spaces, garages have become adaptable spaces that cater to a diverse range of needs and preferences.
Speak with our expert team today and find the best option for you.
Contact Us
Call us on 01933 229135, or follow the button below to fill out our online contact form.

* Source: https://media.rac.co.uk/pressreleases/nearly-six-million-uk-garages-not-used-for-cars-as-theyre-too-full-of-junk-3112460