First established in 1986, we now have over 32 years of experience in every type of garage door and operating system available in the UK and Europe, meaning we can always provide a solution.
The Garage Door Centre is dedicated to providing a comprehensive service to all architects. Assistance in planning, designing, finishing and sizing of garage doors is essential in the early stages of a project in order to ensure a useable garage door system upon completion. Whether your project be small, extensive, specialist or bespoke, we want to hear about it!
However, our expertise does not merely span garage doors, but a plethora of entrance doors and related products also!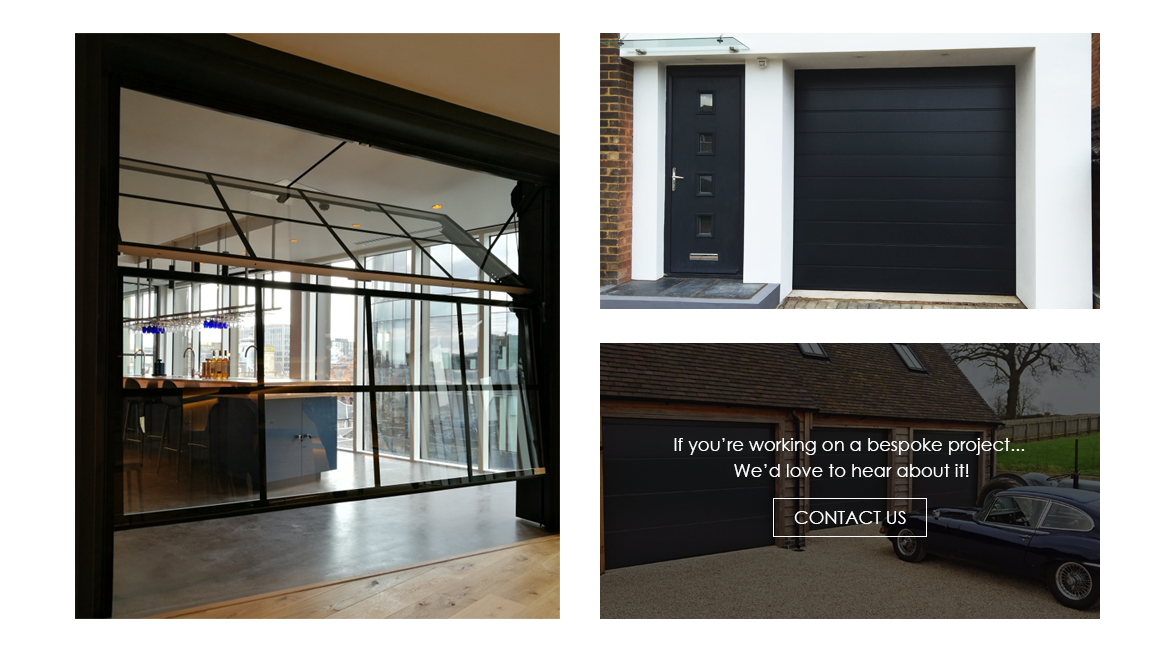 Modern Solutions
With modern building materials and finishes, many customers now desire the complete harmonisation in design, colour and finish of their external doors.
The modern mechanisms and gearing that are now available offer oppurtunities to make a garage door move and operate in far more complex ways than was ever possible before. Many customers also require high levels of insulation and sound-proofing, as well as the obvious security requirements.
We strive to continuously meet the requirements of modern buildings and establishments, as well as the demands of customers with high and creative expectations, including solutions to unusually shaped or especially large garages. As a result of this, many commercial doors are forever being adapted to meet these increasingly high standards.
Our Services
Our accurate and extensive knowledge comes as a result of our amount of time spent in the industry, with our experts able to provide assitance in the planning and designing of not only garage doors, but entrance doors and related products also.
Members of our team are able to provide drawings for projects, as well as carry out site surveys.
We can accept most kinds of electronic drawings sent to us via e-mail or CD in most formats, and can offer good, sound advice to avoid any pitfalls that we regularly see in garage designs.
Contact Us
Don't hesitate to contact us with any enquiries you may have! Find our contact details below.

Request a Callback
Please complete all requested fields.