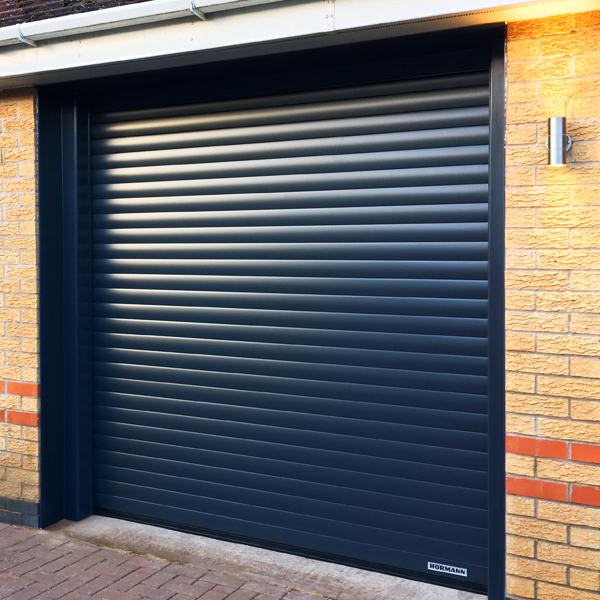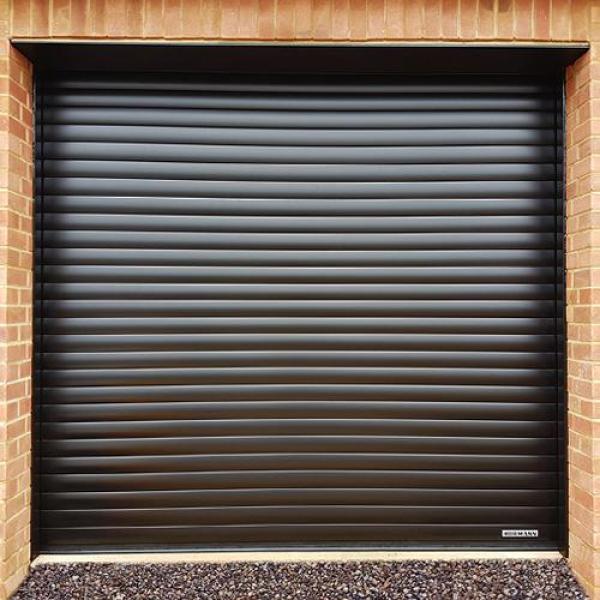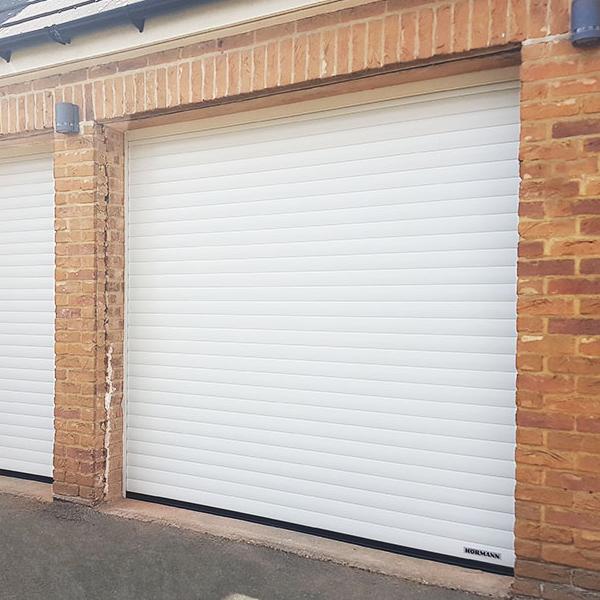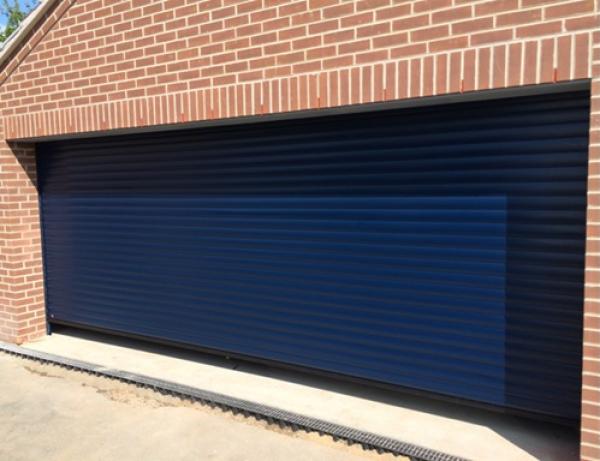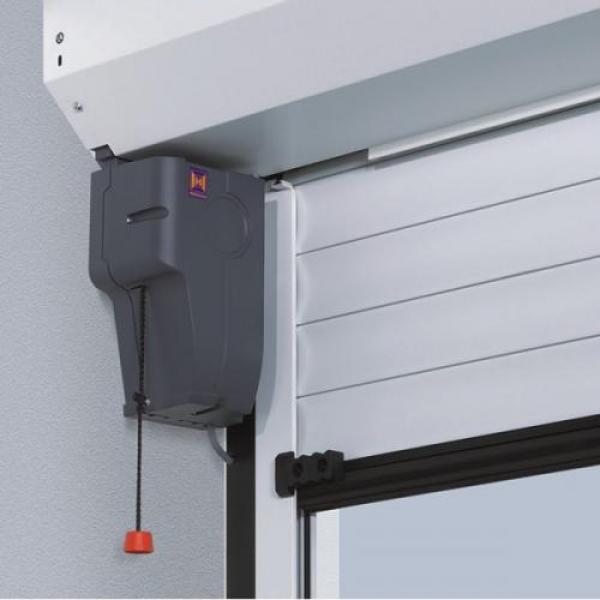 Hormann Rollmatic

Door Type:
Roller Garage Doors
The Hormann Rollmatic is an insulated, aluminium roller garage door that offers a top specification as standard including a full aluminium hood cover for a neat inside finish.
The Rollmatic uses an external motor drive and has a very easy manual override system.
it does not use complicated electronics for the safety detection of obstacles and uses more traditional technology withi the motor drive itself.
To make an enquiry about this product, please click the button "Make an enquiry" below this message, or call 0800 525 442
description
wood design
colour finishes
What is the Hormann Rollmatic?
The Rollmatic is an aluminium roller shutter garage door constructed from the highest quality double skinned aluminium foam filled slats to produce a very strong, smooth finish curtain that is always purpose made to suit the garage opening perfectly. The Rollmatic is remote control electric operated as standard with control of the door using any of the enormous range of current Hormann control accessories. Standard operation is with 2 remote control handsets and an internal pushbutton on the control panel with integrated light.
Why is it different?
The Hormann Rollmatic is a fully integrated roller garage door system with electric operation and standard equipment fitted that is considered optional extras on other makes of roller shutter doors. It is safe, secure and reliable and will satisfy 95% of requirements for a domestic garage door without any extras added.
The Hormann Rollmatic has been designed using the tried and tested technology of the existing Hormann low voltage 24V DC motor from their garage door operators. Driving the roller door from the left hand side via gear drive with tension spring balance on the opposite side the balance is perfect. Manual override in a power failure is a simple pull cord release to then be able to open and close the door effortlessly rather than using a winding handle system.
What is the standard Equipment?
Almost everything is included in the basic package for most applications:
> 2 hand held transmitters (HSE4 BS)
> Impulse remote control with integrated lighting in the control housing box.
> Automatic safety cut out with obstacle detection
> Soft start and soft stop operation.
> Emergency internal release in case of power failure
> Fully enclosed hood and fascia colour matched to the curtain colour.
> Colour matched guides for ALL doors including Decograin finishes.
> Mechanical security kit for prevention of vertical forced entry.
> Storm anchors on curtain to provide large wind loads on curtain and increase security from lateral forced entry.
> Motor position is on Left Hand Side when inside garage looking out.

| | | | |
| --- | --- | --- | --- |
| Motor with pull cord manual release | Full hood cover as standard | Integrated security | Fully insulated slats |

What Accessories are available?
- Emergency exterior manual release
- Emergency Battery back-up
- Acoustic door alarm security kit
- Glazing sections (maximum of 10 in door)
- All the Hormann accessories for control in the standard garage door operator range, including various transmitters, finger readers, card readers, timers and many more.
What sizes are available?
The Rollmatic is supplied in any size from 1900mm wide up to 5000mm wide (plus guides) and 1000mm high up to 3000mm high (at 3500mm wide).
The door can be installed behind or inbetween any structural opening and as mentioned above the guides and fascia will always be the same finish as the chosen door finish.
Typical layout as viewed from inside the Rollmatic showing the motor and control unit with light on the left hand side and the fully enclosed powdercoated hood..
Electric Operation
The Hormann Rollmatic comes complete with an electric operator as standard. The operator includes 2 HSE4 BS handsets as standard. Some other popular remote control handsets are shown below.

HS 1 BS
Hand Transmitter
(1-channel)

HS 4 BS
Hand Transmitter
(4-channel)

HS 5 BS
Hand Transmitter
(5-button)

HSE 2 BS
Micro Hand Transmitter
(2-channel)
To view the whole range of Hormann remote control accessories, view the Hormann Remote Control Operators page.
The Hormann Rollmatic is available in Decograin Golden Oak or Rosewood and Decopaint Noir 2100 Sable.


Golden Oak
Decograin/Decopaint


Rosewood
Decograin/Decopaint


Noir 2100 Sable
Decopaint
Decograin: Plastic film coating in timber design look on outside.
Decopaint: Painted in timber design look on inside and outside.


What colours are available?

White
RAL 9016

White Aluminium
RAL 9006

Jet Black
RAL 9005

Cream
RAL 9001

Terra Brown
RAL 8028

Light Grey
RAL 7035

Anthracite Grey
RAL 7016

Moss Green
RAL 6005

Steel Blue
RAL 5011

Ruby Red
RAL 3003

Light Ivory
RAL 1015